Digital ad fraud: Does it even matter?
After the Interactive Advertising Bureau's (IAB) Annual Leadership Meeting brought digital ad fraud to the forefront, the question has been raised: If fraud is so rampant, what are we doing about it?
An article from the Wall Street Journal estimates that about 36 percent of Web traffic is fake. For advertisers who pay for ads whenever a user—human or bot—uploads them when visiting web pages, this represents a huge loss. In fact, according to ad-fraud detection firm White Ops, advertisers lost about US$6 billion in the U.S. alone last year.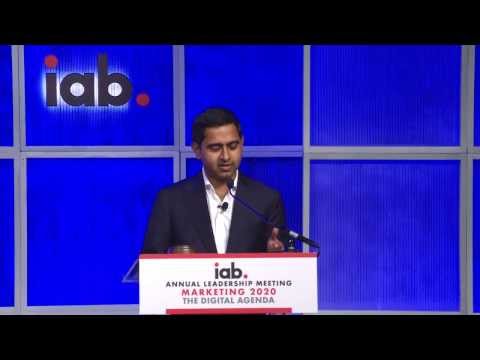 In his speech at the IAB leadership meeting (above), Vivek Shah, Chairman of the IAB Board of Directors, said that traffic fraud "has reached crisis proportions….We are supposed to be the most transparent, open, addressable and accountable medium in the world. We're too good for this."
However, it appears that most advertisers aren't doing anything about the problem. According to the Wall Street Journal article, digital advertising spending is expected to rise 17 percent to $50 billion in the U.S. this year.
Roxanne Barretto, assistant vice president for U.S. digital marketing at L'Oréal SA, stated this reason for continuing to spend online advertising dollars despite the risk of fraud: "Slowing down spend represents a missed opportunity to connect with our core audience." An AdAge article goes on to state that "there's little incentive to fight fraud." Why? Because fighting requires money and sophisticated technical infrastructures to take down professional fraudsters.
Should advertisers simply bury their heads in the sand? Shah urges the industry not to. Addressing his fellow advertisers, he acknowledged that "It's a dirty secret you are willing to keep because the performance looks great on paper….But it's not right and it will only cause long-term damage to trust and confidence in the medium."
So what can we do about it? Some companies are demanding reimbursement or free ad space in the event of fraud. Others are rewording media contracts to protect themselves from scam. Shah encourages established publishers to make sure they aren't buying suspect traffic unknowingly, and suggests that listing standards be developed to protect from those publishers who continue to sell fraudulent traffic.
Is it a fight you think is worth fighting?
Share This